Welcome to
Brewers Fayre
A family-friendly welcome. An easy-going atmosphere. And tasty, fresh-cooked food, served up with real care and attention. That's what our guests love about Brewers Fayre pubs. And it's all down to our kitchen, bar and front of house teams. Join us and, from our legendary breakfasts to last orders, you'll help to make sure everyone leaves with a big smile on their face. All in a team who enjoy themselves just as much as the guests.
What we are looking for
At Brewers Fayre, we offer a wide range of bar, front of house and kitchen opportunities at all levels. Why not take a look for yourself?
Meet some of the team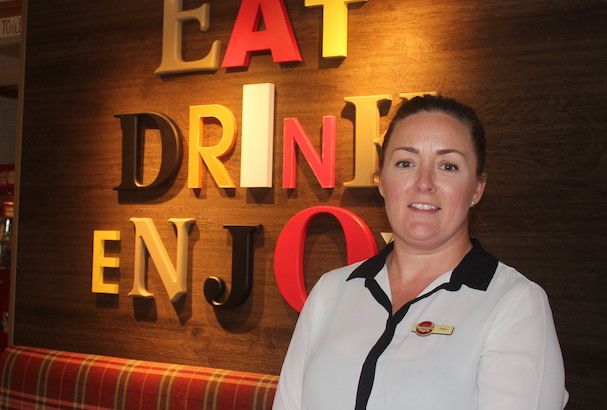 Pamela Kenny | Team Leader
"Brewers Fayre has given me the opportunity to step up and down in roles whilst raising two small children. I've worked for them for 7 years now and at 3 different sites and I have always felt like a valued member of the team.
I love meeting new guests and getting to know them but it's our regulars that make me smile most! Knowing that they come back week in week out to be served by me really makes my shifts special."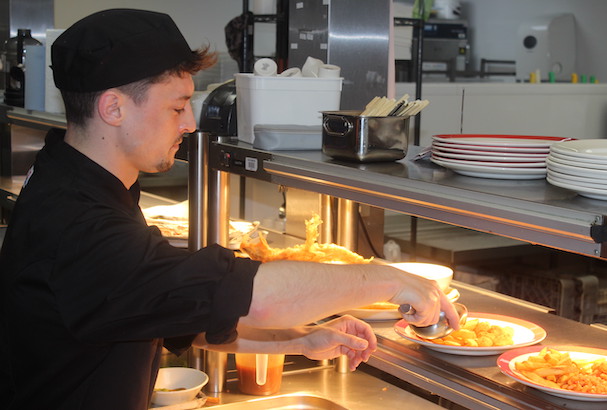 Laine Templeton | Chef
"I love working at Brewers Fayre because they have made me feel welcome from day one. They've seen my worth and pushed me to aim for more in my career.
Brewers Fayre have supported me with my professional and personal development in teaching me how to become a better Chef and they really seem to care about my own, and the team's, well-being and mental health."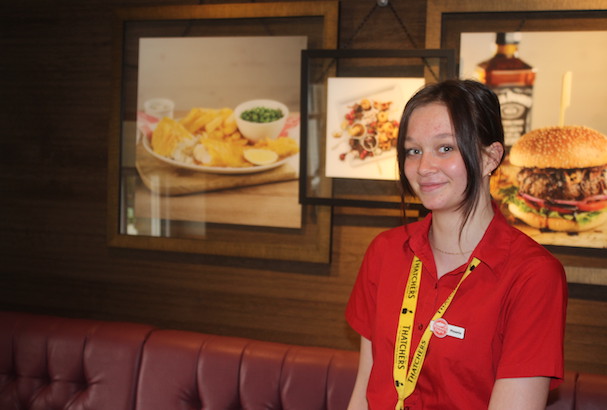 Phoenix Prior | Front of House
"One of the main things I love about working at Brewers Fayre is the people, everyone I work with are so lovely and supportive, I felt welcomed into the team straightaway.
They've been really flexible towards my work/college life by give me evening shifts which allows me to focus on my further education during the days.
Brewers Fayre has given me the security of knowing that I can go to university and still have a job to support me. There are Whitbread restaurants all over the UK so it'll be great to continue my journey where ever I decide to attend uni. I know that my experience working here has broadened my potential job roles in the future because I've learnt so much."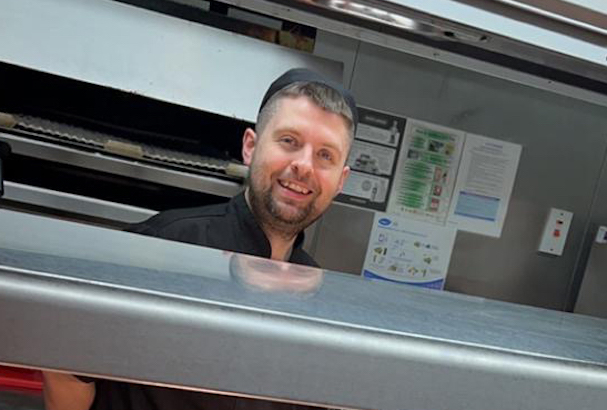 Lee Pendlebury | Kitchen Manager
"I've really enjoyed working for Brewers Fayre and Whitbread. This company has given me the opportunity to make a career for myself and supported me every step of my 15-year journey.
I have had opportunities outside of the kitchen with secondments into the training team, offering new and interesting pathways into other areas of the business, and while I enjoy what I do now, I can see clear avenues that I may pursue in the future."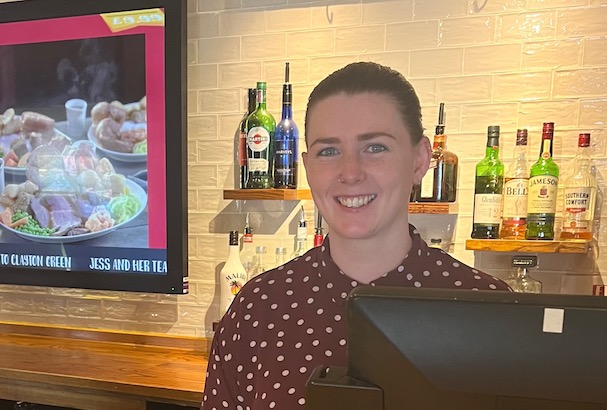 Jessica Ward | General Manager
"In this job every day is different and no guest is the same. I love the way I'm constantly able to better myself each day in a fun and fast-paced environment. The family-focus at Brewers Fayre is also a lovely and rewarding aspect – it's great to see families making memories, especially with their little ones! 
My development's been invested in all the way from starting out as a waitress in a Beefeater to now as a General Manager of a Brewers Fayre. The progress they have given me has been incredible and I'm gaining well-rounded experience and knowledge of the Whitbread brands at all levels."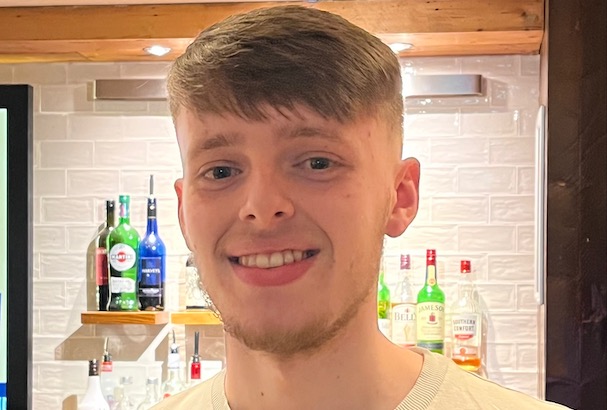 Dan Miller | Grill Chef
"The biggest compliment I can pay is I feel comfortable here. I can always count on a great team to have fun with and Brewers Fayre has allowed me to progress my career. I can only see myself progressing further here.  
I started at Brewers Fayre when I was 16 and the company has given me the tools and support to acquire the skills to excel. The team and the management have always been so supportive of me and my goals and I repeatedly get recognition - it's that kind of place where you get rewarded for what you put in."
Previous
Next
See all opportunities at Whitbread
Search and apply for your perfect role by browsing our opportunities here.
Search Jobs