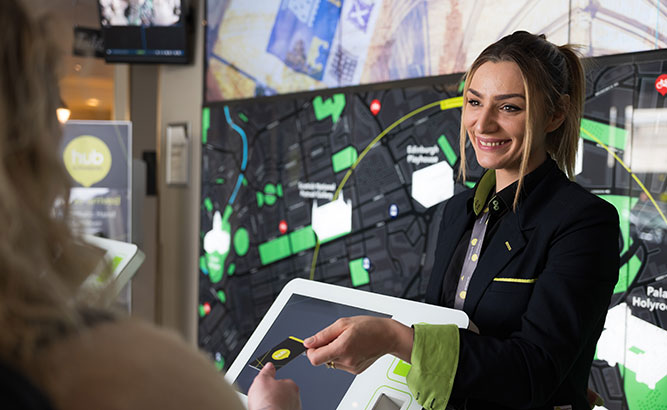 We are Whitbread
More hotel rooms than anyone in the UK. Restaurants across the country. A growing portfolio of hotels in Germany and the Middle East. Instantly recognisable brands like Premier Inn, Beefeater, Brewers Fayre and Bar + Block. There's no doubt that we are a hospitality force to be reckoned with. Join us and you'll be a part of writing a new chapter in our 280-year-old story. We'll bring the best out of you, give you the buzz you're looking for and create moments that you'll remember forever. All with a team you'll love.
About Us
Find your place at Whitbread
With more than 1,200 hotels and restaurants right across the UK, as well as our contact and support centres, we're sure to have something that'll take your fancy. Why not take a look for yourself?
Our brands
Whitbread is the business behind some of the country's most loved hotel and restaurant brands. Find out more about what they could offer you.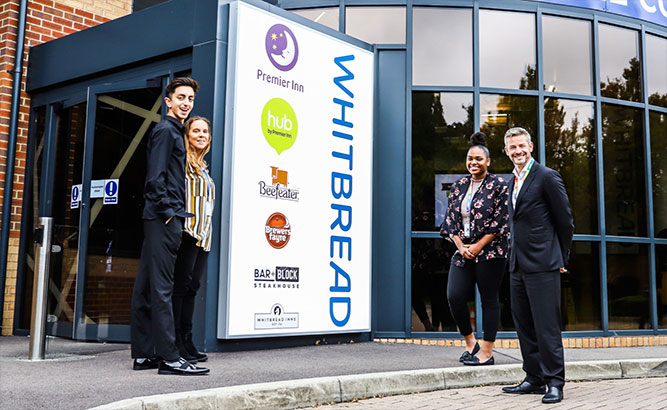 Working in our support centre
We're here to make our customers' experiences the best they can possibly be. Whether that means designing hotel rooms, training our teams, choosing the best location for all our sites or developing menus for the restaurants – everything leads right back to our customers. With opportunities in everything from Finance to HR, for graduates as well as experienced professionals, we're sure we have the role for you.
Find out more
Ready to find a place at Whitbread?
Whether it is in one of our hotels or restaurants, support centre or contact centre, we've a wide variety of opportunities available. Take your first step on a career with us.
Search Jobs